Serena McLeen
Confessions of the past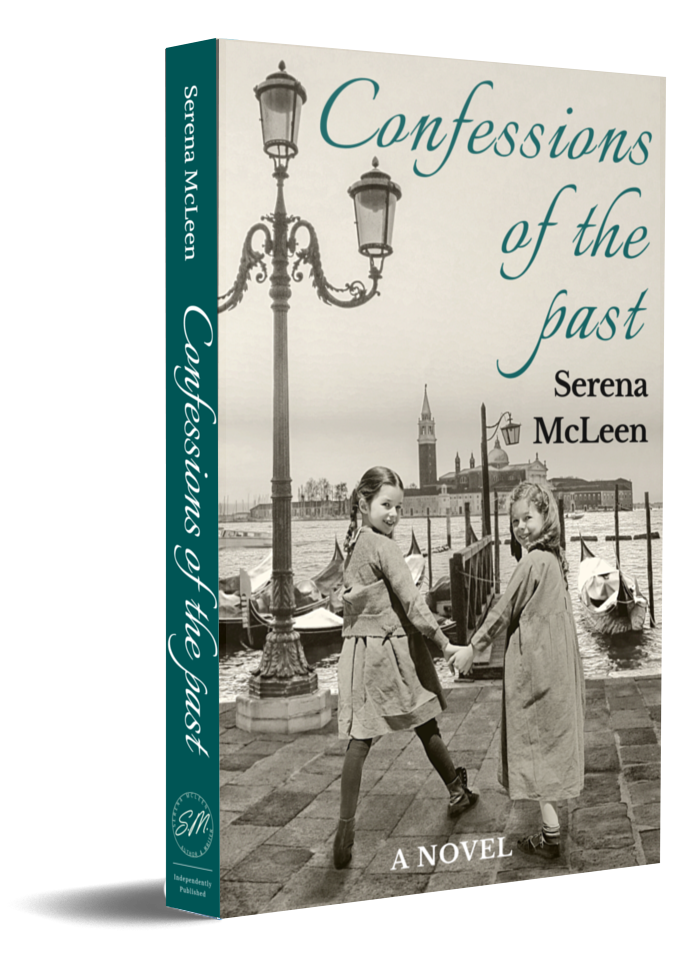 Synopsis
Leonard Ross lives with his wife in New York, where he has run for many years an antique store he inherited from his family. His life goes by uneventfully until it is suddenly turned upside-down by the appearance of an elderly woman who hastily delivers an old box to him. A few days later, he receives other objects, so he begins to grow suspicious. Leonard has never seen these items, and there's nothing familiar about them. Why were they given to him exactly? Could it be a scam to try and sell them to him?

A few weeks later, he receives a strange invitation. The elderly woman wishes to meet him to reveal the truth. The antiquarian accepts, and she begins to tell him the story.

A story within a story…

Her words take him back to World War II and across the ocean to Venice, the setting of a story of the intense friendship between two young girls – one Jewish, one American. Their bond grew only stronger, resistant even to Fascism and its racist laws. And when it became too dangerous to even meet and talk, the girls, now young women, devised a plan to continue to communicate and confide in each other. However, their close friendship was marked by terrible tragedy and unspeakable secrets, which the elderly woman would like to reveal to Leonard.

He remains confused. He has never been to Venice. He has no Italian relatives, and the story took place before he was even born. What does it have to do with him?

But then, through the woman's agonizing retelling, the link between past and present becomes clear. Those distant events that have remained buried for almost half a century have very much to do with him indeed, because all the people in the story are a part of him and his identity.

This fascinating novel has infinite twists, from past to present, doubt to certainty, promises to betrayal. Because often normality is simply a facade that hides the oppressive burden of incredible tragedy and disturbing secrets.
Buy now "Confessions of the past"
The novel is available in paperback on Amazon and digitally on Kindle.